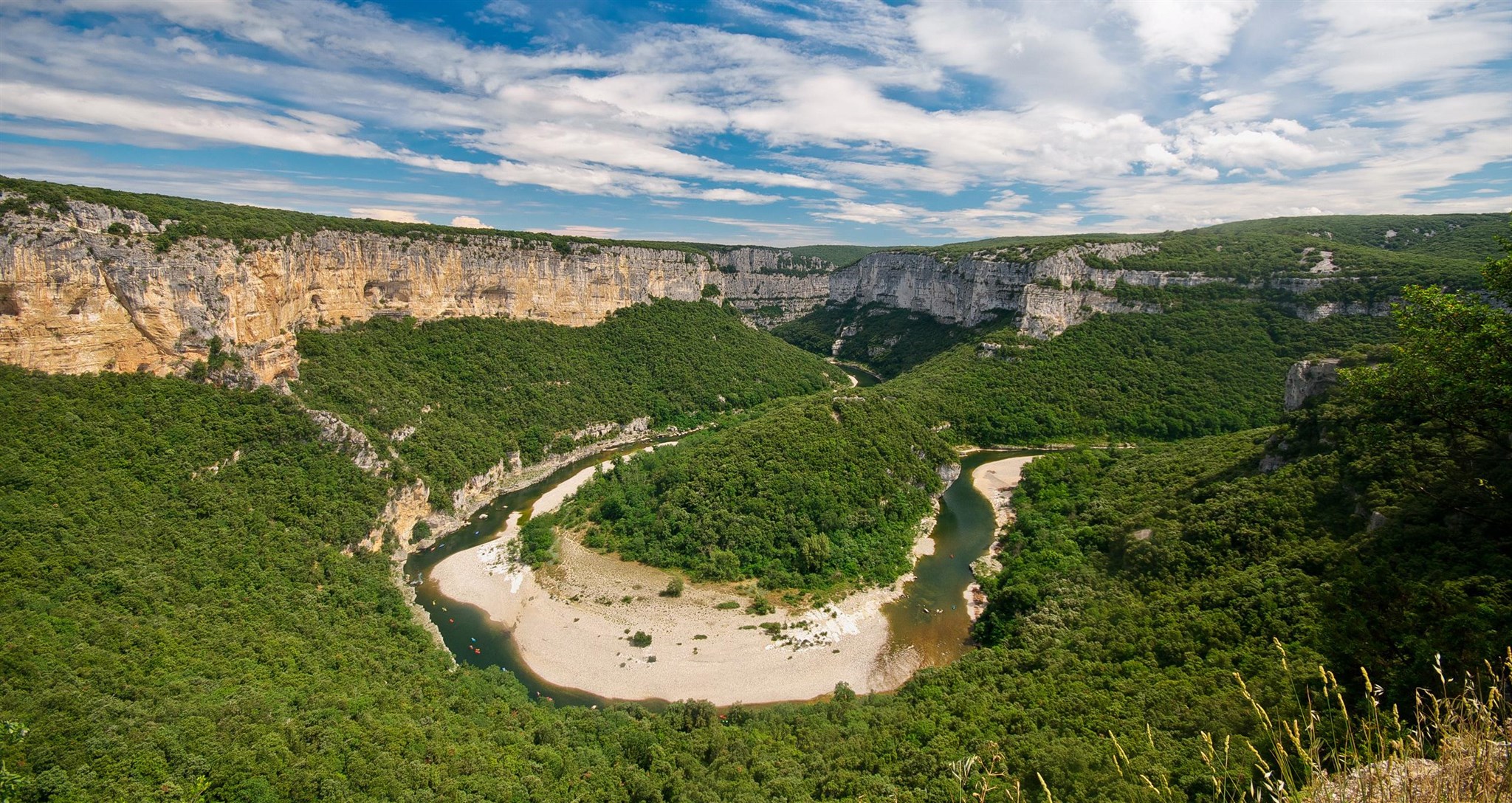 Magnificent, majestic, unique… words fail when it comes to describe the beauty of the Gorges de l'Ardèche. All those who have seen them agree: if you go to Ardeche, you absolutely need to visit the Gorges!
Whether you go canoeing on the river, hiking on the banks or just swimming and staying on the natural beaches, our campsite in the Gorges de l'Ardèche is a perfect starting base to explore a unique natural environment. Crossing the Pont d'Arc, 54 m high natural arch, makes you enter an unspoiled and preserved area you can discover in one or several days…
We went canoeing on the river in July. Spent the night in the gorges. An unforgettable experience! Damien and Audrey, first time canoeists
The famous Chauvet cave – a UNESCO heritage site – is also located in the gorges de l'Ardèche. You can visit its facsimile reproduction in the musuem that will open in April 2015 in Vallon Pont d'Arc.
Soleil Vivarais, campsite in the Gorges de l'Ardèche, is just the perfect place to discover a unique natural area the whole region is very proud of!