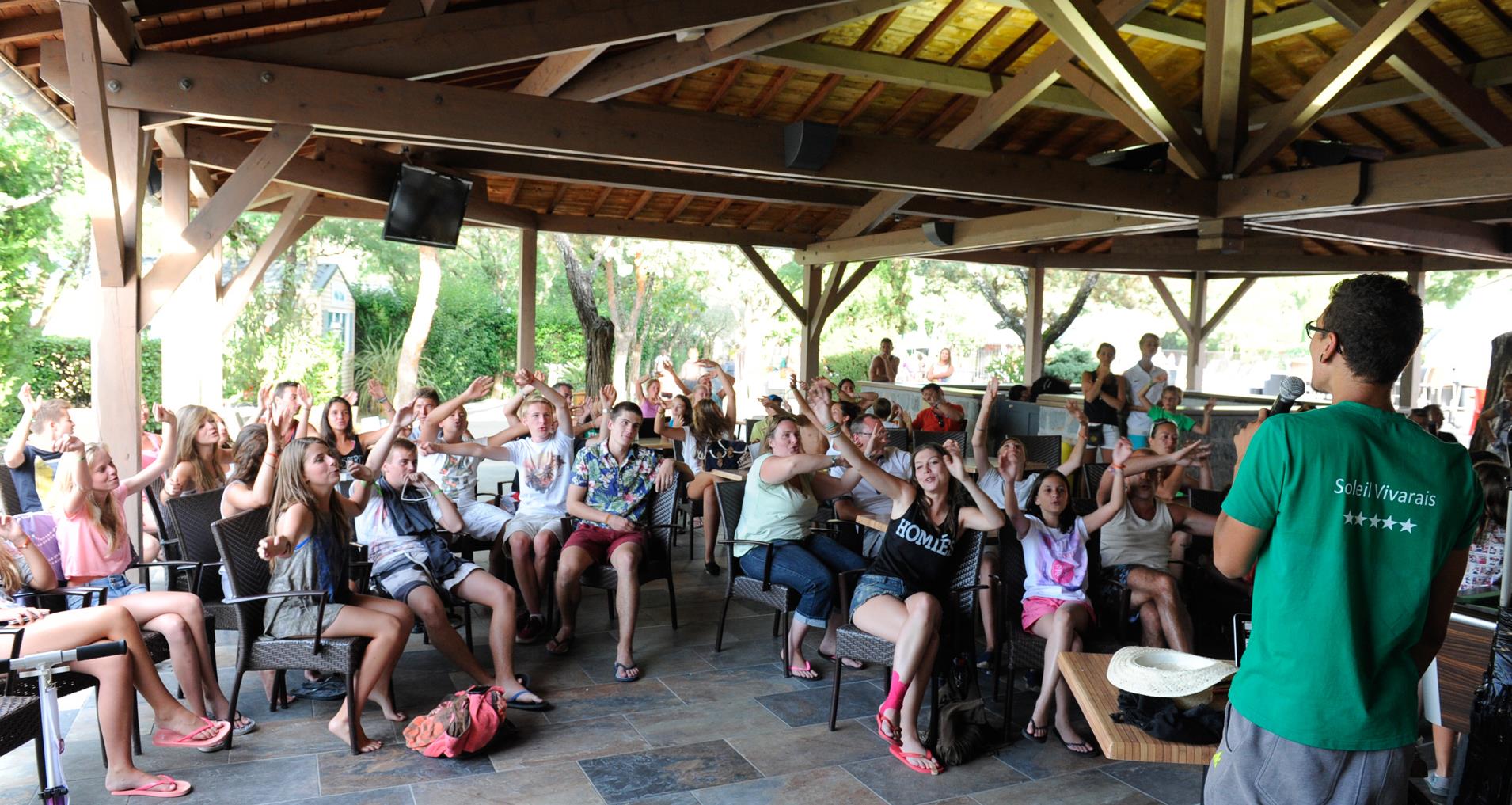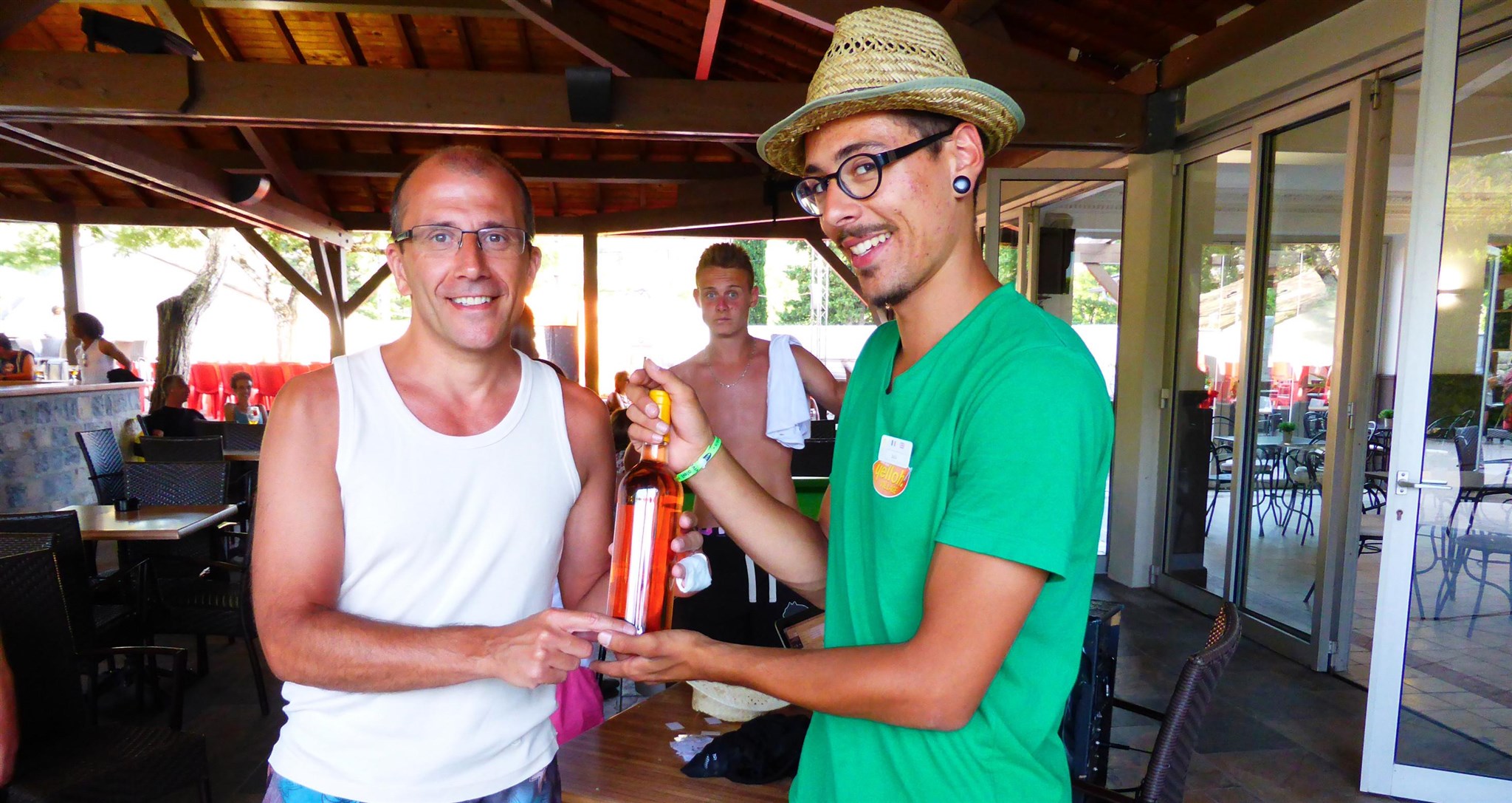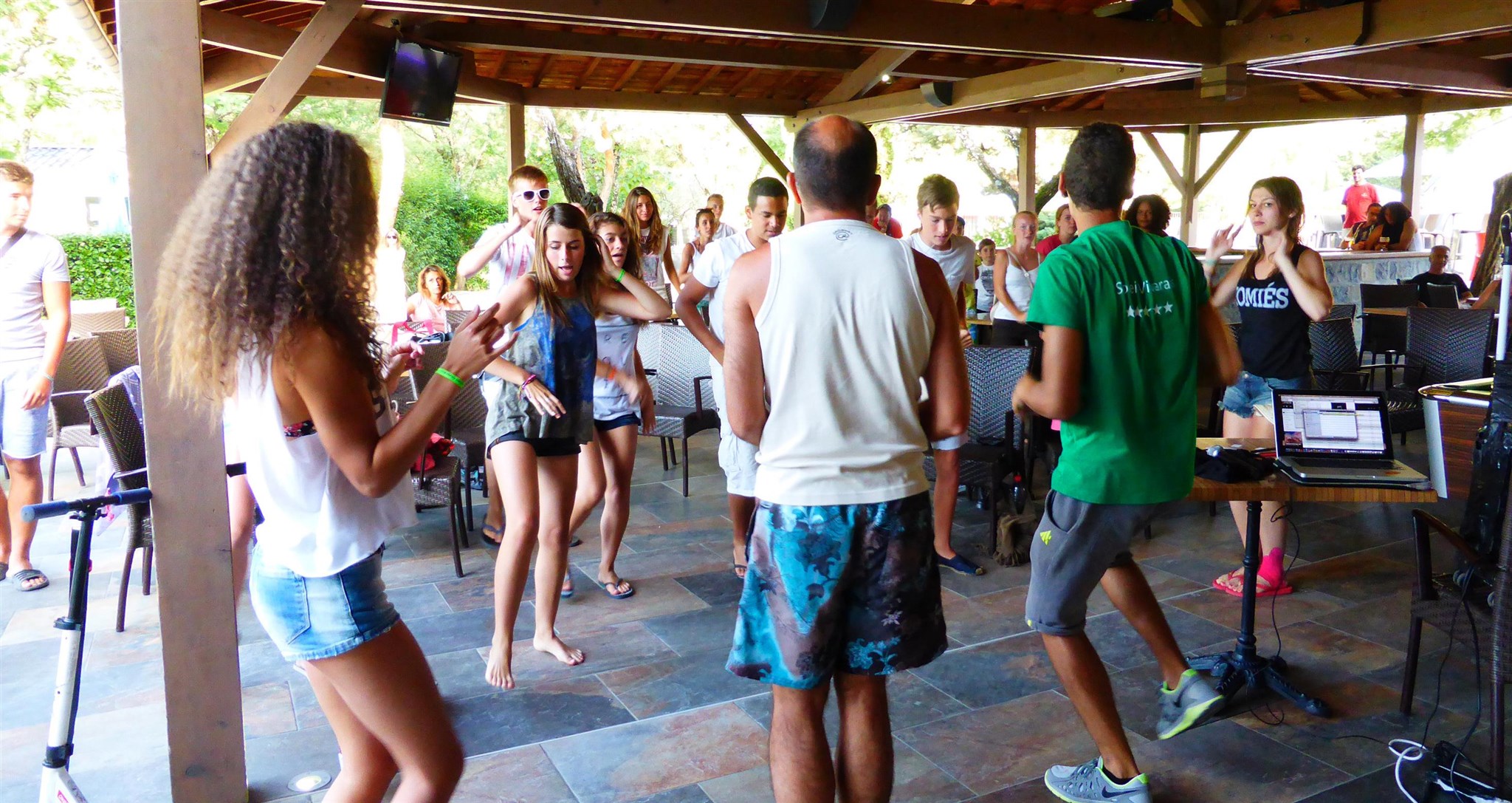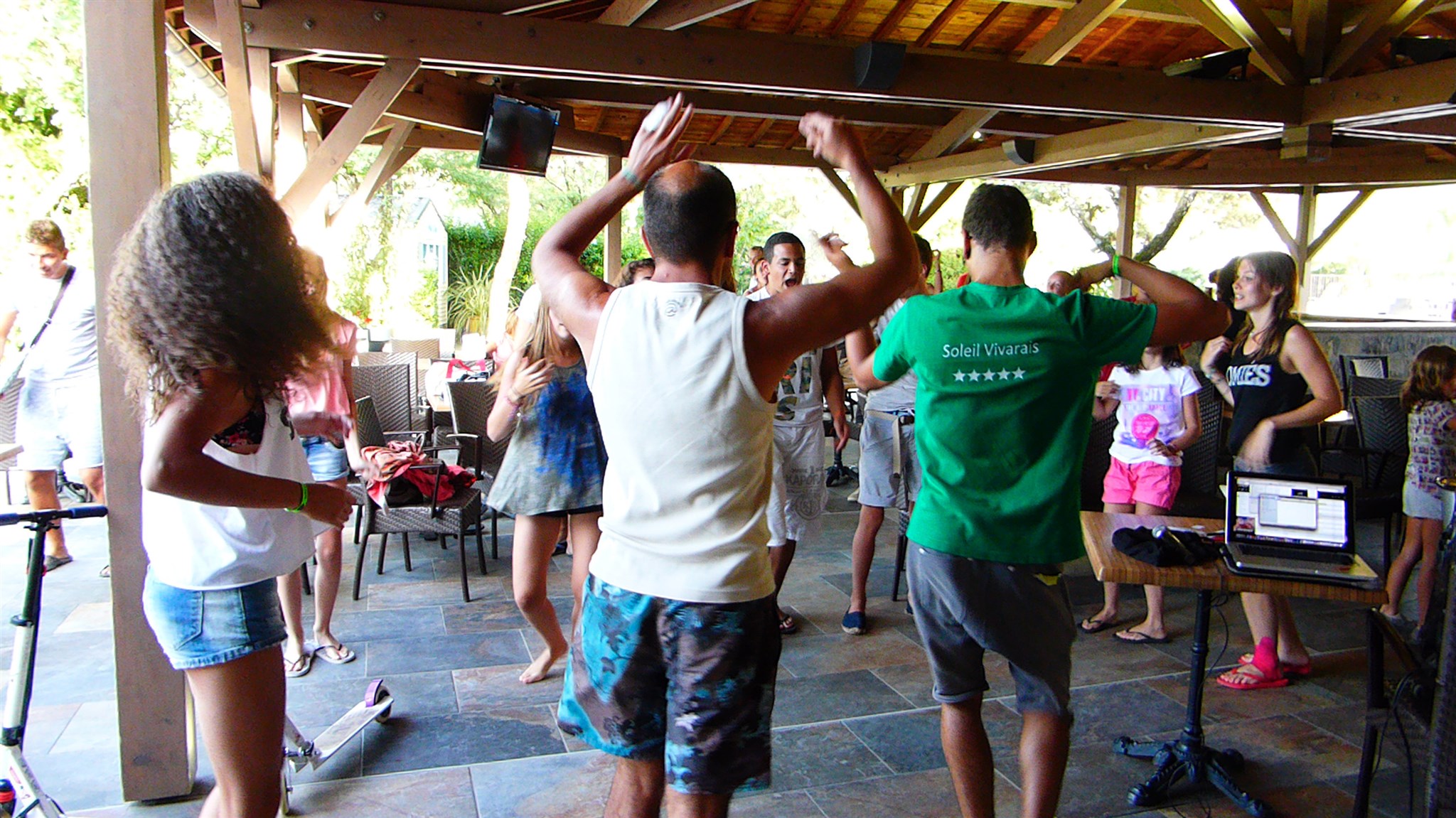 Our organisers are waiting on you at the River area's bar to give a joyous start to your evening thanks to some games! Get a chair, a nice drink and enter the game.
You'll be tested on your muci knowledge during a blind test. Find the artist or name of the song. The first round focuses on the year's hits, the following on more ancient songs. There'll be something for everyone, in a friendly atmosphere created by our organiser! Isn't the evening having the best of starts!
Cinema and TV shows lovers will also enjoy their own blind test – this time, you have to guess on the score.
We don't even mention the many petanque tournaments, couples contests, darts, quizzes…
Whether it be with your family, friends or as a couple, you'll just love your camping club in Ardeche's aperitif games!