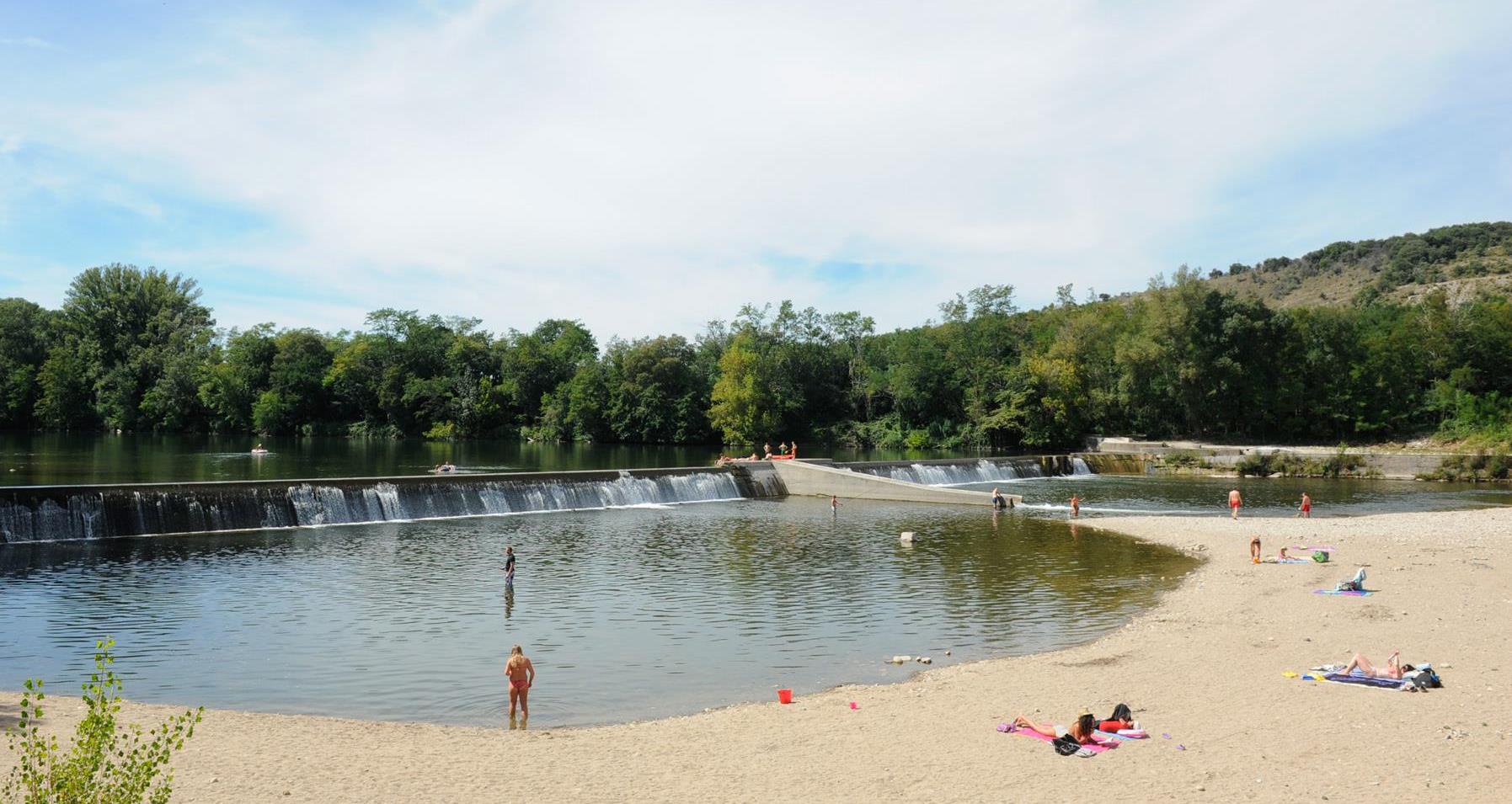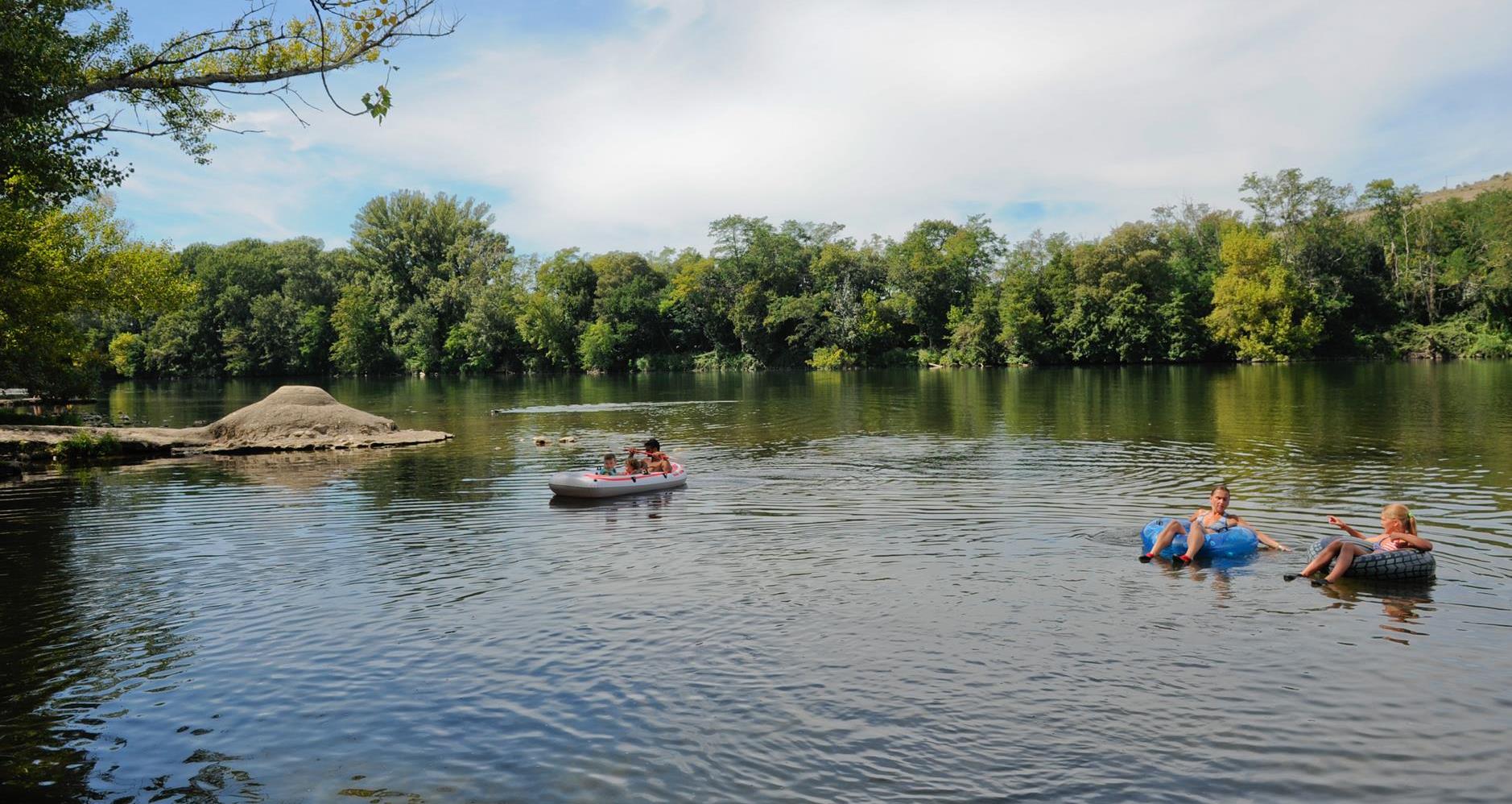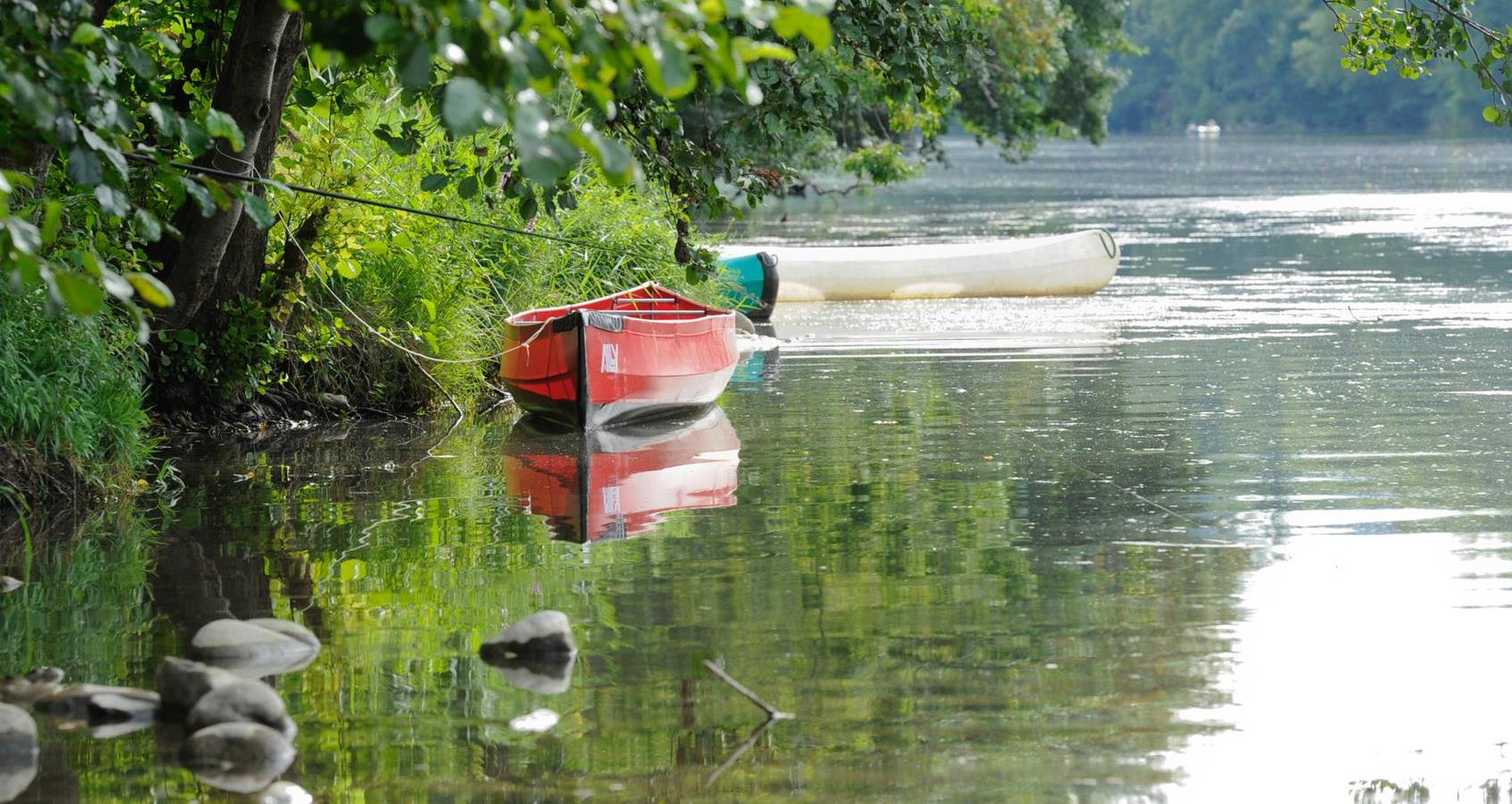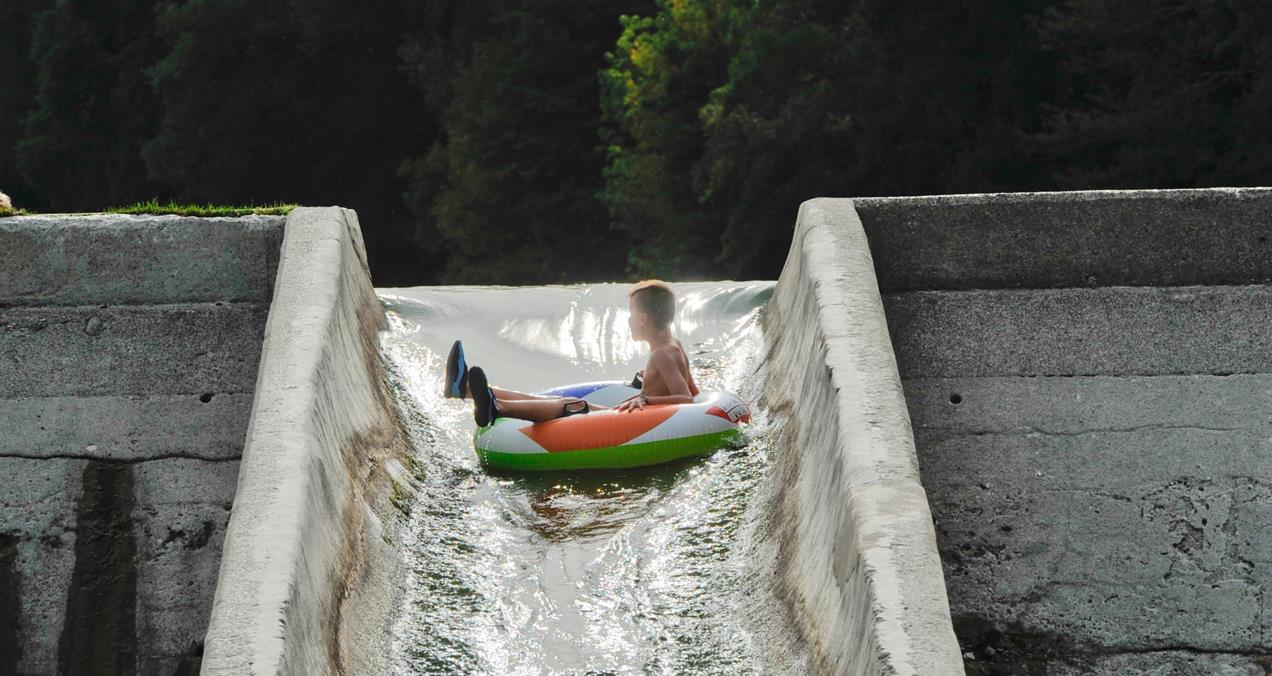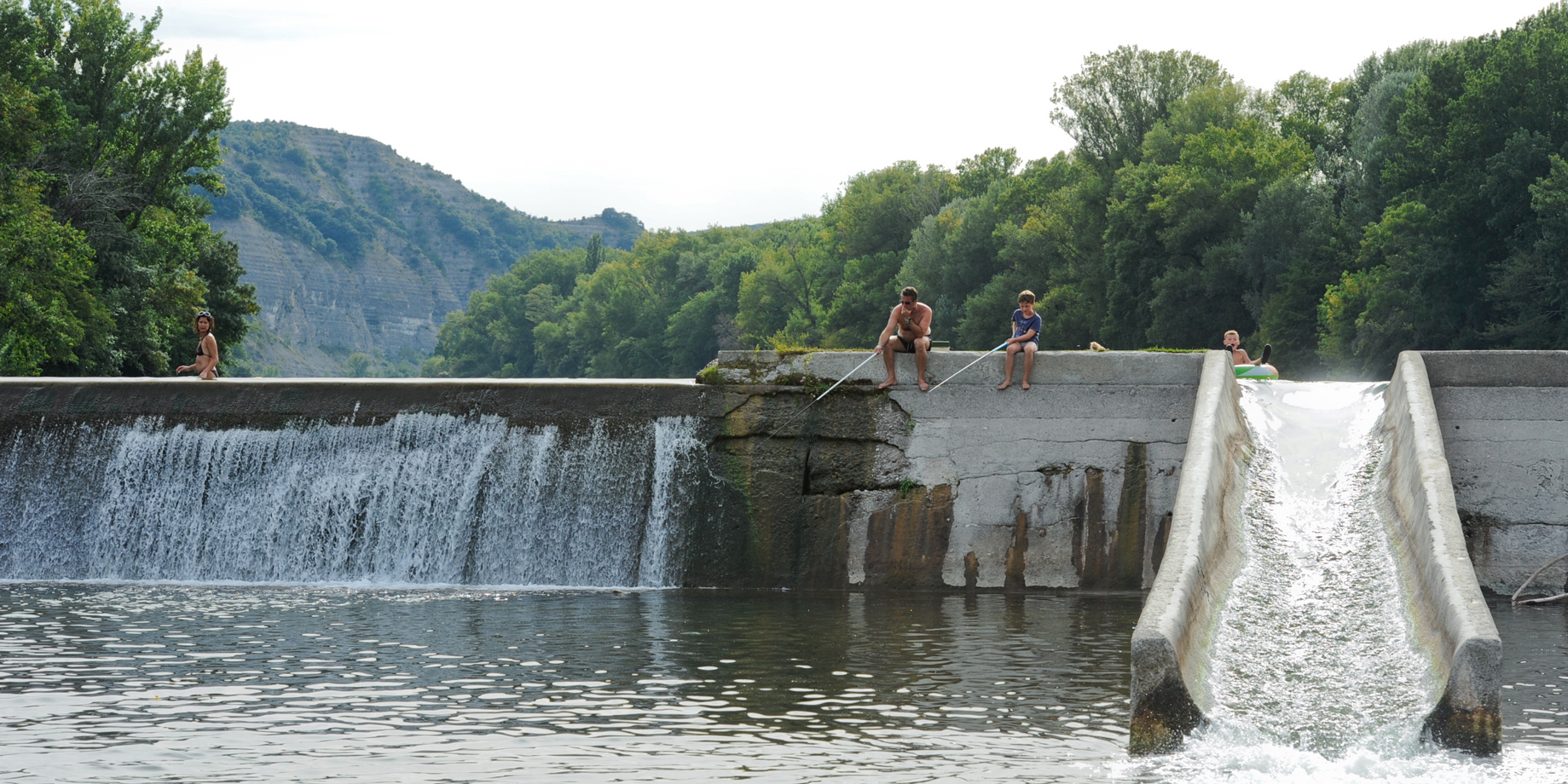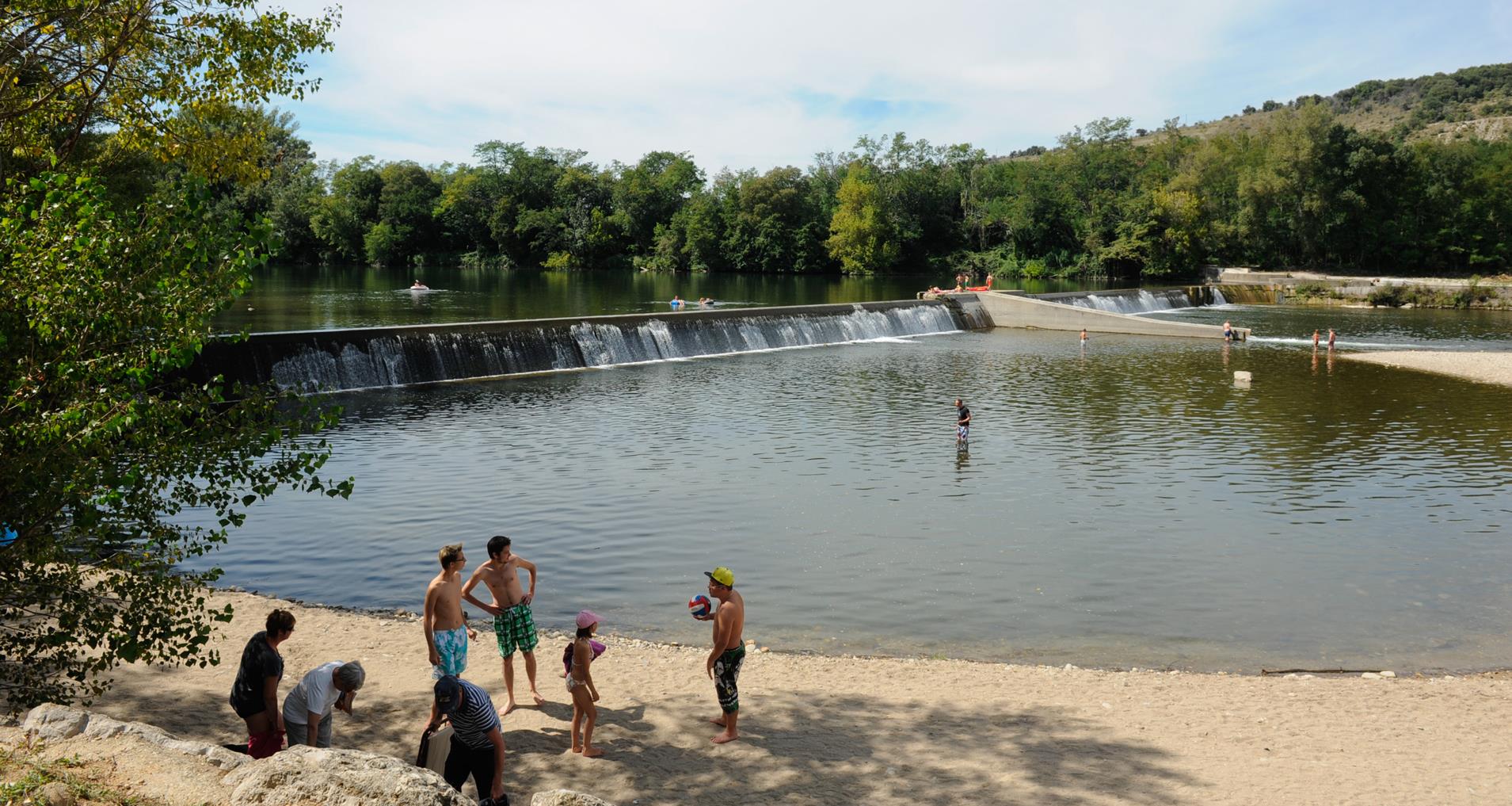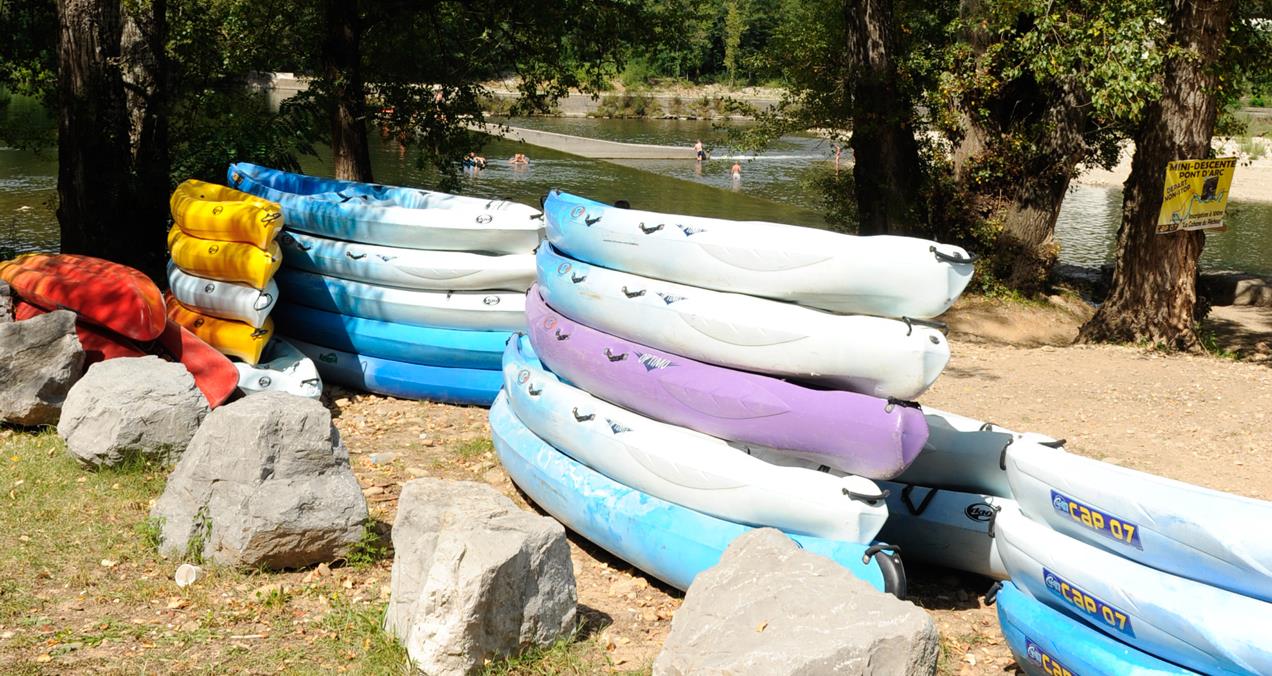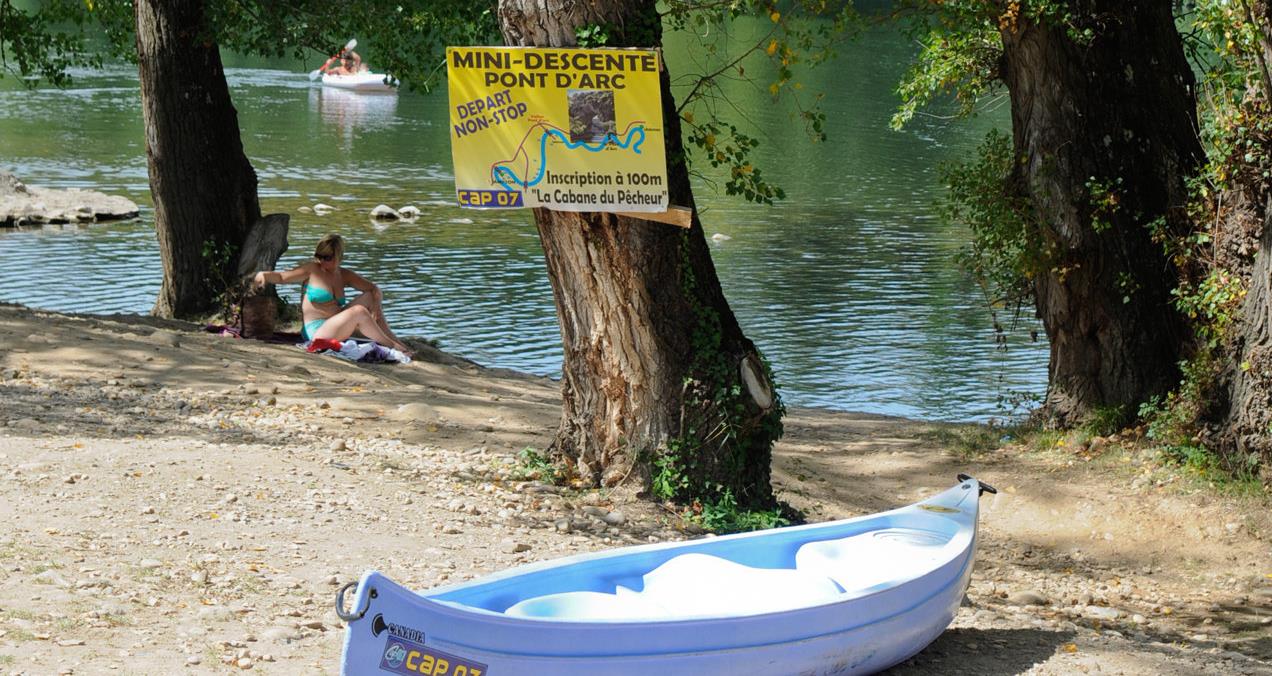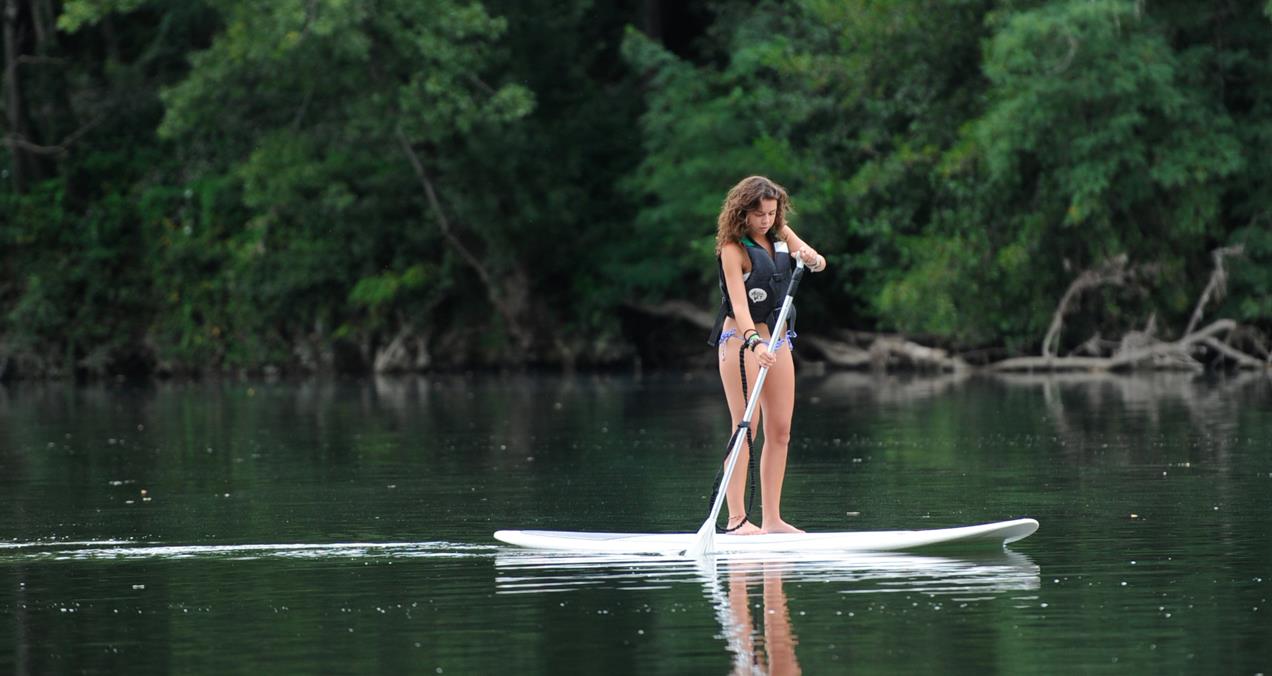 Perfectly located by the river Ardèche, campsite Soleil Vivarais is in itself an invitation to go swimming. In order to make the most of your stay, use the direct access to the river beach. Once you're arrived, just make your self comfortable on the pebbles and sand beach.
Riverside holiday break ahead !
The active and relaxing at the same time atmosphere of our camping in Ardeche by the river can fulfill all kinds of holiday wishes.
Sports lovers will make the most of the many activities they can take part to.
Go for an absolute must – a canoe ride on the river ! You'll paddle passed the Pont d'Arc before getting to the gorgeous Gorges de l'Ardèche,  a UNESCO heritage site.
You can even go on a bivouac for several days! In the evening, when the night falls down, the river Ardèche turns into a totally different place. You'll discover a preserved wildlife that attracts kids and grown ups alike. Beavers, herons can be spotted during your river escapade! 
You might prefer a simple, relaxing day out though. Lay on your towel with a book under the sun or just watch the children fool around in the water.
Later on, take them upstream to fish. They'll just love the feeling of catching their first fish!
You're already picturing yourself there? That's just perfect! You'll love Yelloh ! Village Soleil Vivarais, the perfect place for camping in Ardeche by the river.