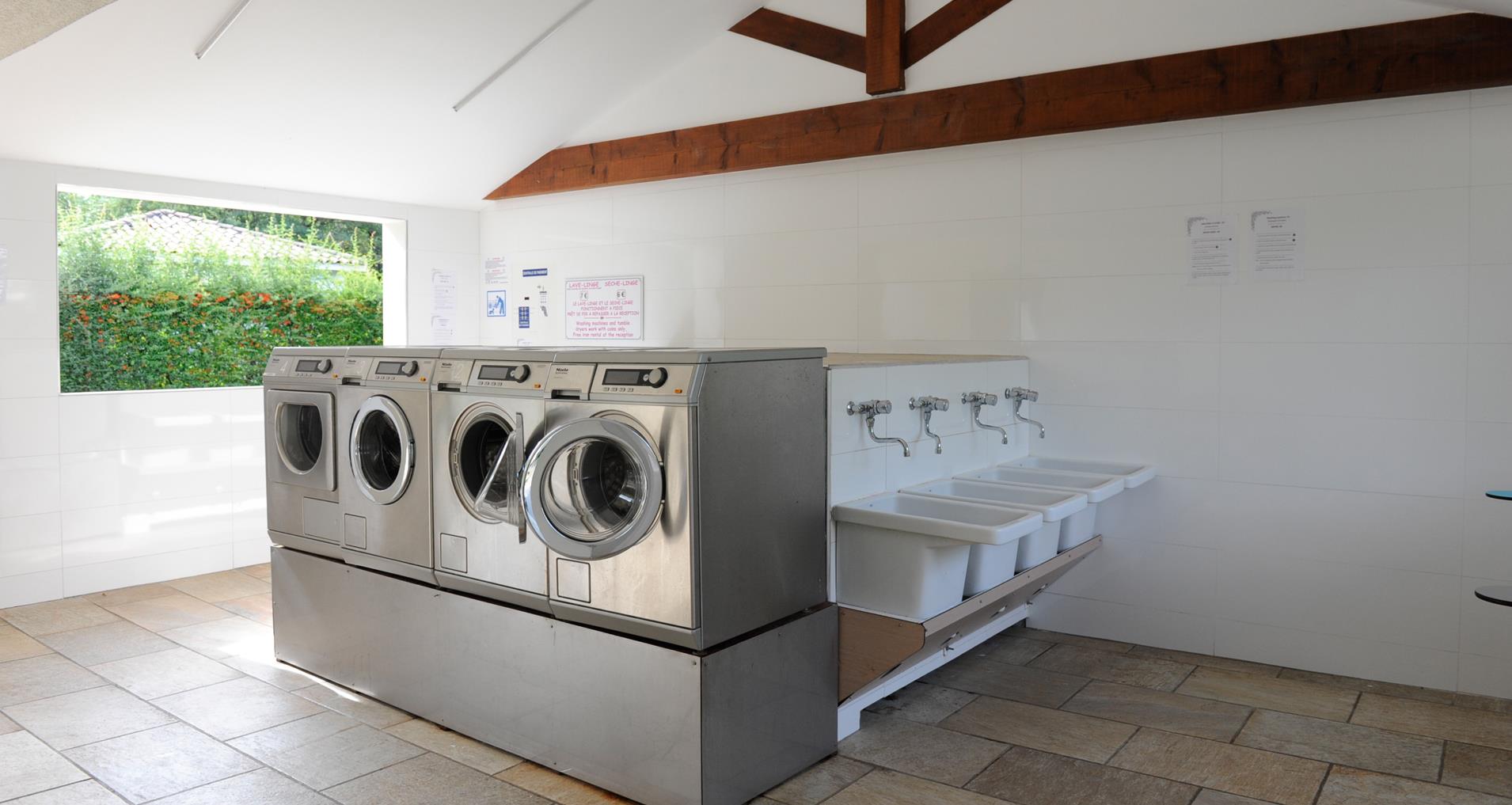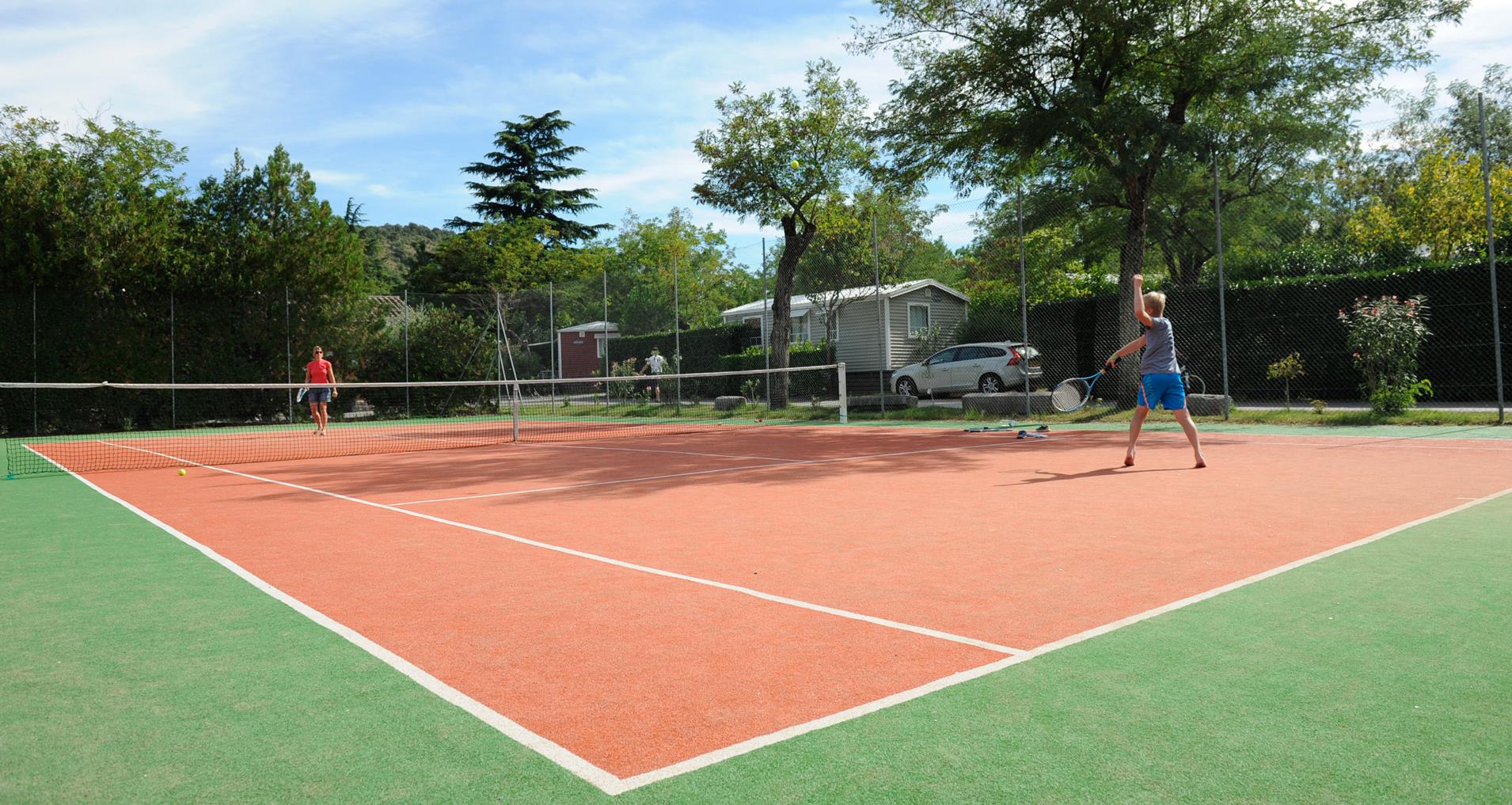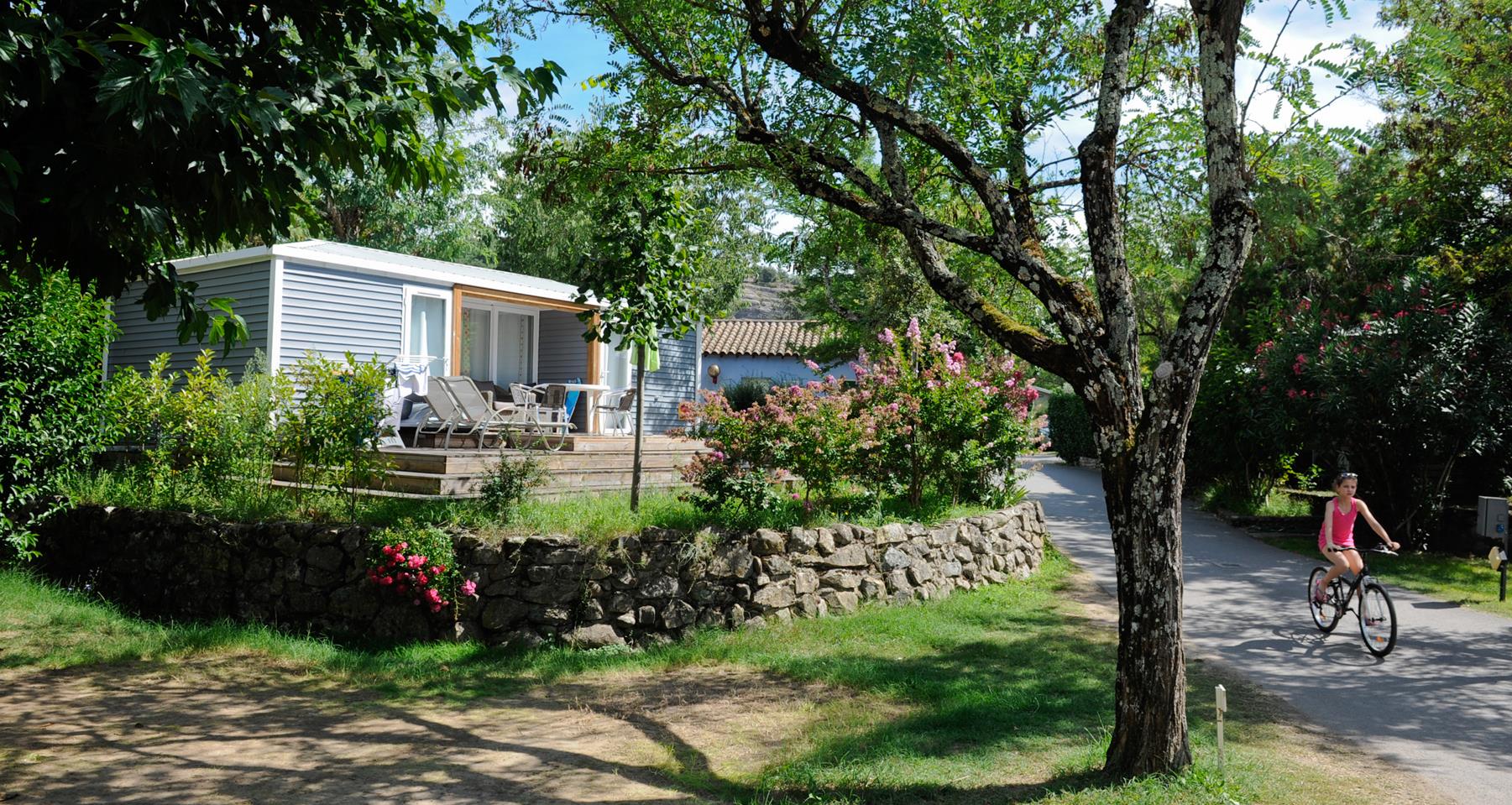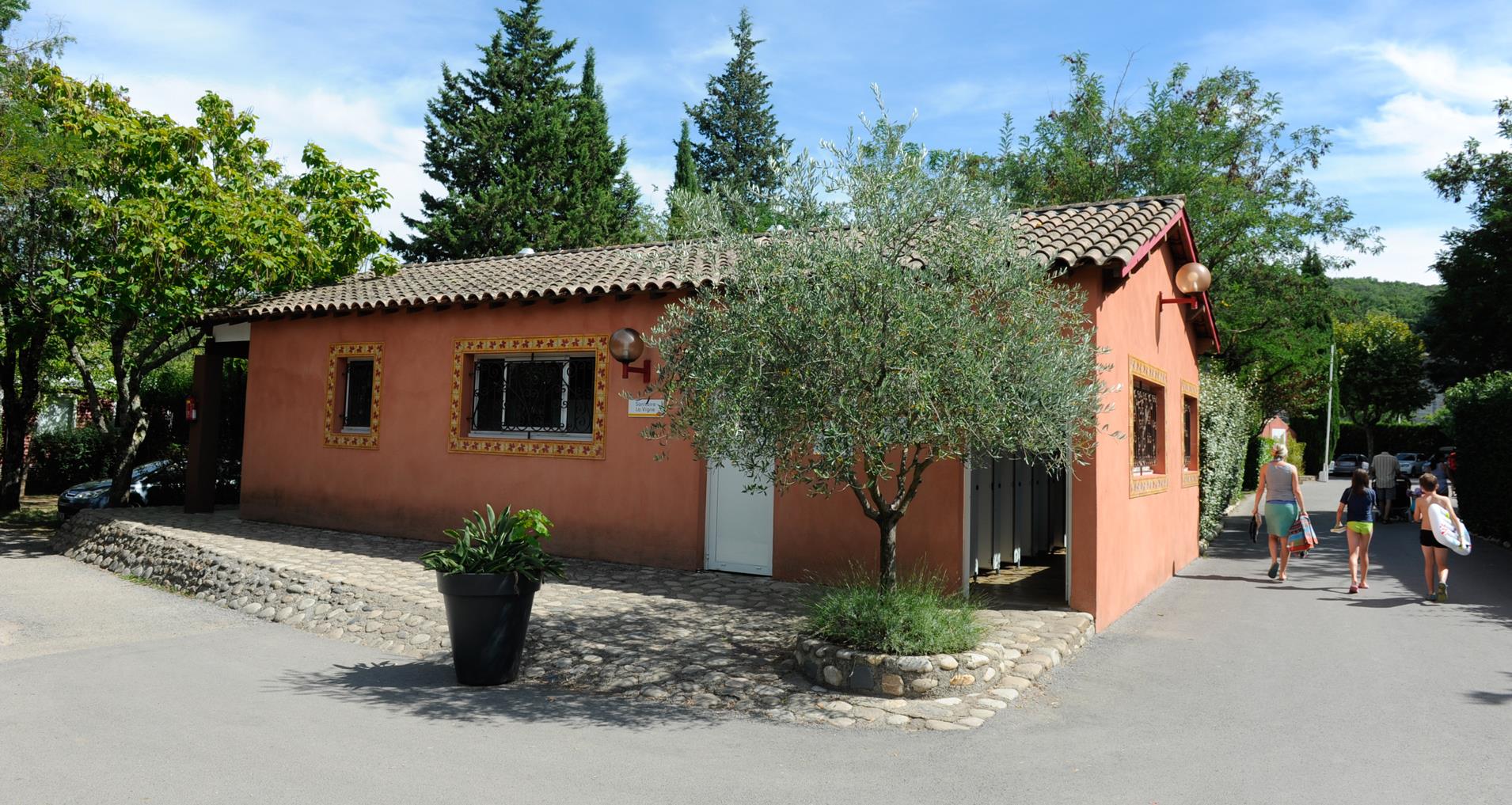 We at Yelloh ! Village Soleil Vivarais care about your comfort! That's why we get several facilities at your disposal to make your stay as comfortable as possible. Do you want to learn more about it? Then let's go for a campsite tour!
Find a large playground for the kids at the entrance, in the La Rivière zone. They just have a blast thanks to the slides and merry-go-rounds. The soft ground makes it all very safe.
Meanwhile, sports fans can take part to a football, volley ball or basket ball tournament at the Les Jardins zone's multi sports ground.
Carry a light suitcase at Soleil Vivarais !
Several toilet blocks are located on opposite sides of both zones, les Jardins and La Rivière ; they even have hair dryers. Modern washing machines and dryers are also at your disposal (paying).
The most important thing here at Yelloh ! Village Soleil Vivarais, 5-star campsite in Ardeche is your comfort and well being. We leave nothing to chance in order for you to spend the holidays you dreamt about.